VVF has grown from a small single location company to a multilocation, global entity. The company has manufacturing plants at several locations in India as well as abroad.
VVF intends to expand its locations to better service its global customers most competitively.
India
| | |
| --- | --- |
| | MUMBAI |
VVF has large integrated oleochemicals complex at Sion (East) in Mumbai.
The complex has various production facilities such as oil and fat splitting plants, fatty acid distillation plants, fatty acid fractionation units, fatty acid hydrogenation plants, glycerine refining and purification units, and continuous saponification plants obtained from global equipment suppliers of repute.
All these plants are controlled by fully automated distributed control systems (DCS). Modern, well-equipped quality control and R&D laboratories support these production facilities. This oleochemicals complex is ISO 9001:2000 certified by TUV, Germany.
| | |
| --- | --- |
| | TALOJA |
The recently commissioned fatty alcohols plant is located at Taloja, about 50 km east of Mumbai. This plant is a part of a large proposed oleochemicals complex spread over 68,000 sq. m. Oil and fat splitting plant, fatty acid distillation and fractionation units as well as specialized soap noodles plant are under construction.
The fatty alcohols plant has been commissioned in August 2004. The process know-how has been obtained from Lurgi, Germany. The latest Wax Ester Technology is used for the first time to produce high purity fatty alcohols from fatty acids.
| | |
| --- | --- |
| | NAVSARI |
Specialized soaps plant is located at Navsari in Gujarat State, approximately 290 km north of Mumbai. These specialized soaps are exported to USA and other developed countries for the hotel industry.
There are three dedicated, fully automated lines for manufacturing wrapped and cartoned soaps for export.
This facility is ISO 9001:2000 certified by TUV, Germany.
| | |
| --- | --- |
| | KUTCH |
One of the largest toilet soap manufacturing plants in India spread over 70,000 sq. m is located at Kutch in Gujarat State, approximately 900 km north of Mumbai. This facility houses various units to manufacture soap noodles, toilet soaps, refined glycerine and also talcum powder. There are seven fully automated toilet soap finishing lines. The glycerine manufacturing facility is capable of producing IP, BP and USP grades. The talcum powder unit is designed on pharmaceutical standards with a class 100,000 environment and follows GMP accordingly.
| | |
| --- | --- |
| | DAMAN |
The personal care products manufacturing facility is located at Daman, a Union Territory, about 200 km north of Mumbai. It has a total constructed area of 20,000 sq. m and is one of the most modern units suitable for pharmaceutical and cosmetics formulations. It is capable of producing liquids, creams and emulsions - formulations of various personal care products. The entire unit is designed to comply with a class 100,000 environment as per pharmaceutical norms. The facility meets cGMP requirements. It is also ISO 9001:2000 certified by TUV, Germany.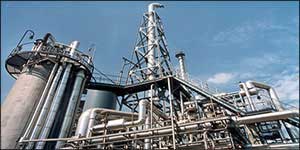 International
VVF North America Inc. produces and markets the following products -
| | |
| --- | --- |
| | Hotel / Motel Bar Soaps, wrapped and unwrapped Hotel size Bottles (30 styles to choose from) |
| | Complete Stock Hotel Amenity Programs Custom Hotel Amenity Programs |
| | Custom Hotel Accessory items Retail Soaps in various packaging |
| | Bundled Retail Soaps Industrial Bar Soaps |
| | Retail Liquids Deodorant Sticks in retail and travel sizes |
Canada - Ontario
VVF America manufactures anti-perspirants, deodorants and pain relieving sticks. The facility in Milton, Ontario also manufactures its deo containers. Markets served include private label and contract manufacturing.
U.S.A. - Kansas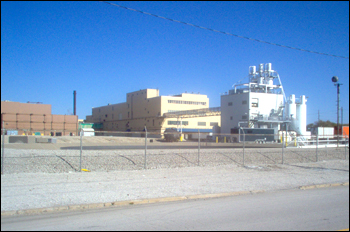 At the new Kansas City Plant, VVF will manufacture a full line of packaged cleaning products including soap bars, shampoos, liquid soaps, light duty liquids and other homecare and personal care products.
The Kansas City plant is a highly automated, state of the art soap and liquid cleaning products manufacturing facility, occupying over 25 acres and well served by rail and road links to the entire North American continent. The new plant will be used to service existing brand-name contract manufacturing customers, with whom we have business in Asia, Europe and the Middle East & North America. The new facility will be used to expand our business in the hospitality market, serving major hotel chains with soaps, shampoos and related products. The private label business with supermarket, mass merchandise and drugstore chains, will be extended to the US market using the new plant. The plant's capacity is sufficient to enable us to achieve the market share and leadership in the US that we currently enjoy in the Southeast Asian market for the same products.
UAE - Dubai (for more details log on to www.vvfdubai.com).
VVF Dubai has two state-of-the art toiletry manufacturing plants, strategically located to deliver excellent logistic advantage to customers in Middle East, Africa and Europe. GCC and Arab league markets will benefit from custom duty exemption while importing from these plants.
The facilities can handle a wide range of products including transparent and translucent soaps, shampoos, lotions and creams. The liquid plant conforms to world class standards including USP 30 grade purified water.
Poland - Raciborz
VVF Sp. z o.o acquired this robust facility from a global giant based in Germany. The plant manufactures soap noodles and finished soaps. With the completion of the upgradation of capacity, this plant will be capable of servicing the VVF customer base in the whole of Europe. Being centrally located and close to relatively competitive source of raw materials, the Raciborz plant will bring a lot of value to its customers.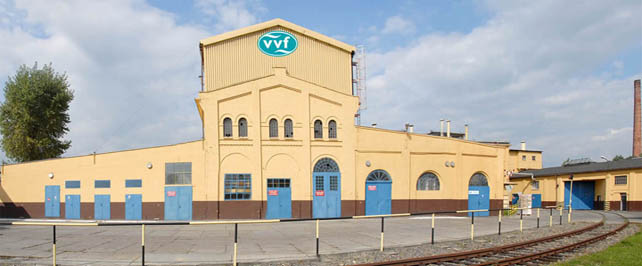 Singapore
VVF Singapore Pte. Ltd. is a company engaged in the trading and marketing of oIeochemicals and their derivatives in South East Asia. The Company also facilitates sourcing of oleochemicals for VVF Group companies around the world. It services a number of global customers in South East Asia and works with them in their development needs.s
Indonesia - Medan
PT. VVF Indonesia has started a large size greenfield project that will have positive implications for VVF plants and customers all over the world. This will be a well integrated facility which will exploit the availability of vegetable oils in the region, at world's best rates.
VVF Chemicals LLC
VVF established oleo chemicals operations in NORTH AMERICA in 2005. The company now has its head office in New Jersey with customer service and order entry in its Houston, TX office. Product is stored throughout the continent, convenient to customers. VVF has bulk storage tanks on the Houston ship channel from which it delivers to consumers across the NAFTA region by rail and road. VVF's rail fleet consists of purpose built and custom finished tank cars which are dedicated to VVF products only. The company also packaged goods warehouses in a number of locations including Newark, NJ< Memphis, TN, Chicago, IL and Los Angeles, CA. In addition VVF works closely with a group of dedicated distributors carrying the company's products.
While enjoying the benefits that come from being part of a rapidly growing multinational oleo chemical and personal care products company, VVF in the US operates as your local partner in North America